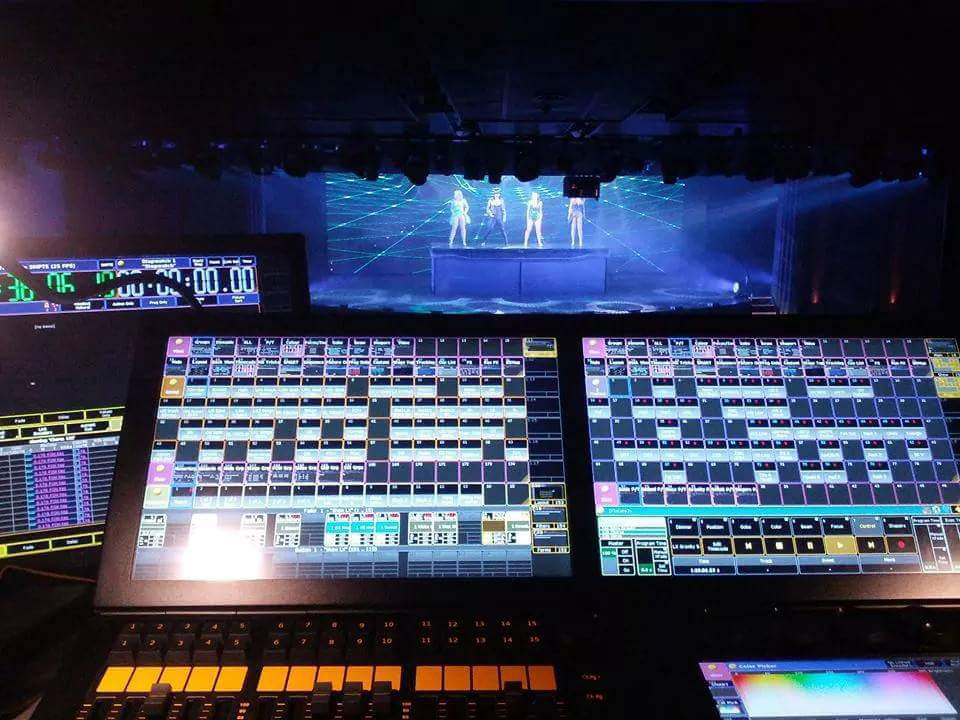 Kimberly Denise Fain has had the great fortune of working on some truly inspiring projects while networking with many influential & creative individuals along the way.  Kim truly believes in the power of working together to create a whole, is greater than the sum of its parts.
Kim is a designer with comprehensive experience implementing designs for the theatrical stage.  Resourceful, detail-oriented professional with a background in performing arts.  Experienced designing for a variety of musical performers, jugglers, dance troops, acrobats, & comedians in cruise ship entertainment.  Responsible for creative, prompt, & effective designs for international entertainers & community theatres.
Kim obtained their MFA in Theatre Arts focusing on Lighting & Media at the University of Iowa in 2021.  Completed an internship in Lighting with the Oregon Shakespeare Festival in the 2012 season.  Kim graduated from Southern Oregon University where they earned a Bachelor of Fine Arts with an emphasis in Lighting Design- Cum Laude, as well as, Minors in Native American Studies & Shakespeare Studies in 2012.  Kim received the Associate of Arts Degree in Theatre, & Technical Theatre Certificate from The College of the Siskiyous in 2009. 
Kim worked as a Lighting Apprentice with Celebrity Cruises, then as Assistant Manager Production – Lighting & Video with P&O Cruises, Carnival UK. They also freelanced in the SF Bay area & Midwest as a Lighting Designer, Assistant LD, Lighting Director, and Master Electrician.  In 2019 completed a corporate design Fellowship with Rock The House in Cleveland.
For more information about Kim's career experience, past projects, and current portfolio, please contact today.